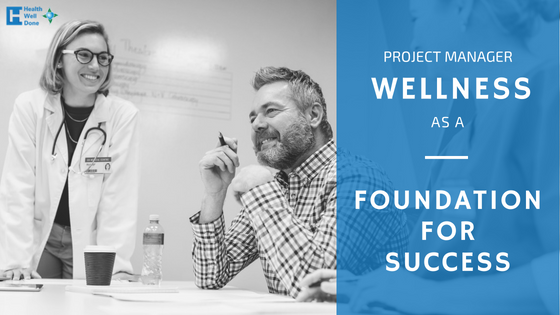 As the linchpin of the project team, the Project Manager holds together a diverse range of stakeholders and disciplines, which can—at times—be a stressful place to be. But before you can focus on maintaining the team's wellness, you need to ensure that you take care of yourself first. This way, you'll be in the best position to provide the support and motivation your team needs.
For most of us, however, this seems to be easier said than done—yet it doesn't have to be. There's a quote from Reba McEntire that I like that says everyone needs a wishbone, a funny bone, and a backbone to succeed in life. Find these, and you'll keep yourself in a good place for successfully leading your team. Here's how.
The Wishbone
When we are children, most of us are always asking, "Why?" But as we mature, we stop questioning, we stop dreaming, and in some ways, we even stop learning. Finding your wishbone keeps that natural curiosity alive and encourages you to keep learning, dreaming, and setting goals.
If you have a hobby that you stopped doing, take it up again. Or if there is something that you always wanted to do or learn, do it—take that pottery class, or sign up for guitar lessons. Plan some fun into your weekends and give yourself some mental space from the project. This will keep you happy and balanced for the time you are in work. They say that all work and no play makes Jack a dull boy, and it isn't just Jack who is affected!
The Funny Bone
We all know that things don't always go to plan, both at work and at home. But that doesn't mean you can't see the funny side of things, even if it's at your own expense at times. Not only will this help you relieve stress, but it's also a great way to diffuse tension, build rapport with your team, and keep yourself sane.
Being overly serious is also not conducive to creative thinking and innovation, for both you and the project team. And to deliver healthcare projects successfully, sometimes you need to think out of the box—so let your funny bone help.
The Backbone
Sometimes you need to stand up for yourself. Whether that's by saying no to
an impossible deadline, making time for a self-care routine (no matter how busy you are), or simply taking your lunch break outside or away from your desk, you need your backbone to make sure you're looking after you and your team.
Practice using your backbone, and you'll find you have the drive you need to put your head down and make all your dreams and plans come true.
Putting It into Practice
Keep these three things in mind, and you'll have a good foundation from which to foster a Healthy Team, one of the three key principles of the Health Well Done approach to delivering a successful, patient-centered healthcare facility. You can learn more about the three key principles and why they matter here.