Cathy Dolan-Schweitzer's proposed presentation was selected from a pool of several hundred applicants for presentation at the 2014 Planetree International Conference on Patient-Centered Care on October 12-15, 2014 at the Chicago Marriott.
Mrs. Dolan-Schweitzer will present In Other Words: The Read more . . .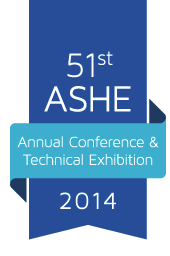 Monday, August 4th at 9:45 Cathy will be presenting at the 51t ASHE Annual Conference and Technical Exhibition in Chicago.  Cathy will present Done! for Facilities Managers.  DONE! is an interactive workshop to teach facility and project managers the Read more . . .
While recovering from ovarian cancer, Cathy Dolan-Schweitzer designed a training program that integrates her experience into healthcare project management—with a view to ensuring "Health Well Done!"
Online PR News – 29-January-2014 –In 2011, Healthcare Project Management practitioner Cathy Dolan-Schweitzer found Read more . . .